"A One Night Stand with the Big Bands"
(As originally broadcast on WTIC, Hartford, CT)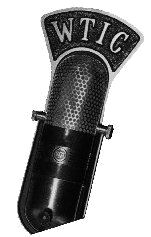 Click on the link below to hear
Program 41 - June, 1975

-

Billy Butterfield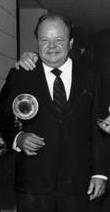 Billy Butterfield was born in 1917 in Middleton, Ohio. He attended high school in Wyoming and studied medicine at Transylvania College. His early gigs included Austin Wyle in Pittsburgh before joining the Bob Crosby band in 1936. He worked and recorded with Crosby until 1940, then with Artie Shaw until 1941. After this he worked with Benny Goodman and Les Brown before being called up by the Army.

After the war, he formed his own band which continued until 1947, after which he began a prolific studio recording career in New York. Throughout the 40's and 50's, Billy continued working at Nick's and Condon's as well as touring with his own small group. From 1968-73 he worked regularly with the World's Greatest Jazzband and appeared at many jazz festivals well into the 80's.
Note: This is a large file; it may take a long time to load.
You can save the file to your hard drive by placing your curser over the link,
pressing the right mouse button, and selecting "save target as . . ."
With a T1, cable modem, or DSL this might take 1-3 minutes.


Program 41 - June, 1975

-

Billy Butterfield
Return to Log of Programs