"A One Night Stand with the Big Bands"
(As originally broadcast on WTIC, Hartford, CT)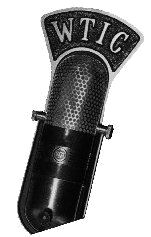 Click on the link below to hear
Program 40 - May, 1975 -
Charles McPherson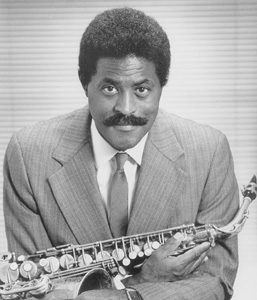 Charles McPherson was born in Joplin, Missouri and grew up in Detroit from the age of nine. He went to school there and started playing flugelhorn, as they didn't have any saxophones available. Then the next semester, his mother bought him an alto. He was about thirteen. He studied briefly at the Larry Teal School of Music. One of the guys there was Don Sinta. At that time, he was the best of the younger classical saxophonists in town. A lot of the guys studied at the Teal School. He studied with a guy named Robert Anderson.

Charles McPherson is one of the four or five great alto saxophonists on the planet now in the new millennium. He certainly is one of those "chosen few" still left who have essentially learned their craft at the feet of "the master", Charles "Bird" Parker. The style of Charles Parker has had a profound effect on McPherson, who has absorbed Bird's playing and constructed it into his own very personal style.

What is most striking is that McPherson accomplished this in an era surrounded by a multitude of perhaps some of the greatest saxophonists to have ever played; and yet emerged with his own unique sound that has always been contemporary, relevant, and is connected to the past traditions of jazz. In other words, McPherson truly sounds "authentic", and powerfully so. We are very fortunate in this current era of jazz here in the new millennium to still have Charles McPherson around as a reference point and an example of how a saxophonist should proceed. He is best known for his long tenure with Charles Mingus and the frequent musical collaborations with Lonnie Hillyer, Barry Harris, George Coleman and Pepper Adams as well as numerous recordings as a leader. He was also the featured alto saxophonist in the Clint Eastwood Malpaso/Warner Bros. award winning film about Charles Parker, "Bird", recording the soundtrack as well as the companion recording "Live At Carnegie Hall-After Hours". He is still a "youngish" 60-something, still vital and playing with great passion and fire. He also maintains a working quartet and an active touring schedule. As McPherson says, "I'm still passionately in love with music and playing the horn. I am still attempting to express the human spirit through the medium of music, through the medium of the saxophone with the right balance of inspiration and technique."


Note: This is a large file; it may take a long time to load.
You can save the file to your hard drive by placing your curser over the link,
pressing the right mouse button, and selecting "save target as . . ."
With a T1, cable modem, or DSL this might take 1-3 minutes.


Program 40 - May, 1975 -
Charles McPherson
Return to Log of Programs