"A One Night Stand with the Big Bands"
(As originally broadcast on WTIC, Hartford, CT)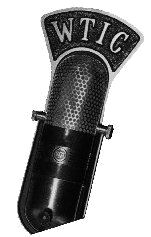 Click on the link below to hear
Program 28 - Sy Oliver - Part 3 - September 6, 1973
This is the third of three shows featuring Sy Oliver. Mr. Oliver was born on December 17, 1910. He was a jazz trumpeter, composer, and bandleader and one of the leading music arrangers of the 1930s and '40s.

Melvin James" Sy" Oliver was from Battle Creek, Michigan. Both of his parents were music teachers in Ohio, where he grew up. He played the trumpet as a boy and at the age of 17 took a job with Zack Whyte and his Chocolate Beau Brummels. He joined the Jimmie Lunceford orchestra in 1933. There he established a reputation for innovative arranging characterized by imaginative instrumentation and a full-bodied sound. He also developed a distinctive "growl" sound, in his own playing.

In 1939 he joined the orchestra of Tommy Dorsey as a singer and arranger. He led a band while in the army during World War II and returned to Dorsey's orchestra after the war. From the late 1940s to the early '70s Oliver held a variety of jobs, including a decade as musical director of Decca Records.

In the early '70s he formed a nine-piece orchestra that continued to perform until 1984. Sy Oliver died May 28, 1988 in New York City.


Note: This is a large file; it may take a long time to load.
You can save the file to your hard drive by placing your curser over the link,
pressing the right mouse button, and selecting "save target as . . ."
With a T1, cable modem, or DSL this might take 1-3 minutes.


Program 28 - Sy Oliver - Part 3 - September 6, 1973
Return to Log of Programs